Welcome back to my blog!
I'll admit, I feel more confident when I'm tan. Although, here in Washington it's dark and gloomy most months out of the year so having a natural suntan doesn't come easy. Self-tan products have been popping up all over my social media for quite some time now. I've noticed that a lot of self-tanners cost a pretty penny and I'm not one to splurge on products easily. Frugal Amanda over here!
Caught My Eye
Last week, my mom and I were at Target and actually only getting things that we needed. Seriously shocking. I should have known better though because as we were walking towards the checkout lines, we walked by the beauty section. I may have frugal habits but that isle never ceases to steal my money! Walking quickly by thinking about the money I need to be saving should have worked but, of course, I spotted a display of Tanologist products and I was immediately intrigued.
First of all, water that creates a tan? I need to try it to believe it. The packaging was super cute and best of all, the price was great compared to other self-tan products out there! $16.99? Yup, that I grabbed that and didn't think twice.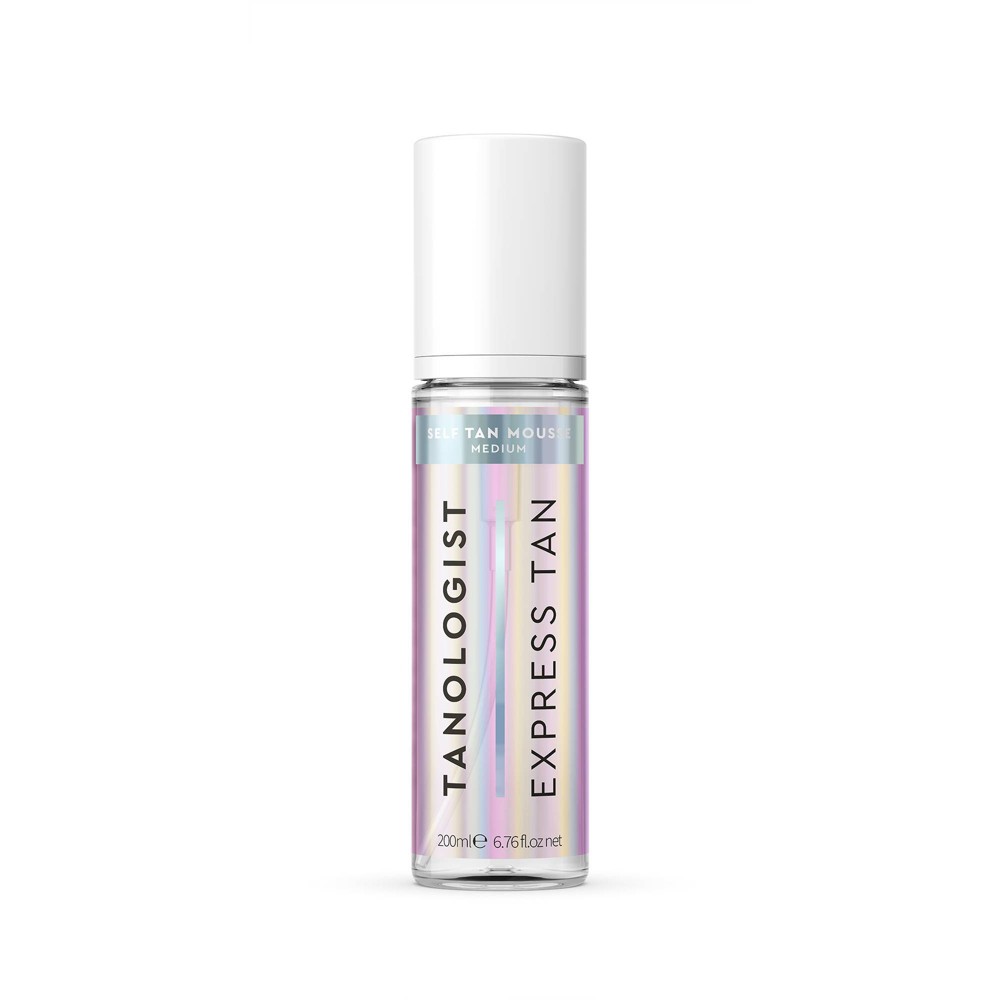 There are three shades: light, medium, and dark. You're supposed to choose your skin tone which I would be light. But my mom wanted to use it too and she's darker than me so we settled on medium. I knew that results on me would most likely be a little bit more dramatic but I didn't care.
My Thoughts – Pro's & Con's
When we got back from Target, we immediately pulled that bad boy out of the bag. We were planning on going to the park after so we thought, let's apply it now then we can shower when we get back. Also, let me note that Target doesn't carry tanning mitts and since I don't self-tan often, I didn't have one. What could go wrong with using your hands? (If you follow me on Twitter, you already know.) Let me just say, please don't use your hands.
Pros:
It smells amazing and not like most self-tanners! When I looked at the ingredients, I did see it contains fragrance. I have sensitive skin, but this didn't irritate me at all. It also contains lots of skin-loving ingredients such as vitamins and fruit extracts!
Easy application. It comes in a spray bottle so all you have to do is mist it all over and rub it in.
Dries quickly and leaves no sticky residue!
The color ends up being beautiful and natural. I absolutely love the color my tan turned out to be! It was a bit dark because like I said, I got the medium shade so my mom could use it too and it still looked great!
Great to use on your face! Never broke me out.
Lasts at least a week! It's week two and I just scrubbed the last of the tan off today. I'm impressed with how well this held up.
Cons:
My biggest con to this is that it's a clear formula (water's clear so I guess that was a no brainer) but it's hard to tell where exactly you've applied it well and where you haven't.
No tanning mitt included! This is an easy fix because you can find them pretty much anywhere else. Although, I wasn't very smart because I applied this with my hands and since it's a clear formula, I didn't think about how it would stain them. I've only used self-tanners with color guides.
Tip: Wash your hands (if you're not using a mitt) after application. Then take a makeup brush and apply the self-tanner to the tops of your hands for an even finish!
Results
So if you're looking for an affordable self-tanner that is beautiful, natural, and can be found at Target, this is for you! I definitely recommend this product.
Amanda Burnett is a 25-year-old content creator. Growing up with a disability, she wanted to prove to herself that she was capable of accomplishing her dream life. Today she is helping her audience realize their potential as well! Her goal is to motivate as many people as she can through her lifestyle, beauty, and self-improvement content.